Factors outside of our control can play a major role in the health of our hair and there is one key to
revitalization and restoration
! These inevitable elements of life like age, stress, diet change, medications and postnatal changes all affect the wellbeing of hair. At one point or another, everyone goes through one of these parts of life and to counter these unwanted hair blunders is ARIMINO's
Caretrico Grace Blue
.
Specifically meant to restore hair that has been damaged by the affects of life,
Caretrico Grace blue
can be customized per every hair type and texture. By creating a uniformly thin layer on the surface, the Grace Blue Treatment establishes the best ion balance for the hair. Expect more elasticity,
a softer texture and a look of young, luminant hair!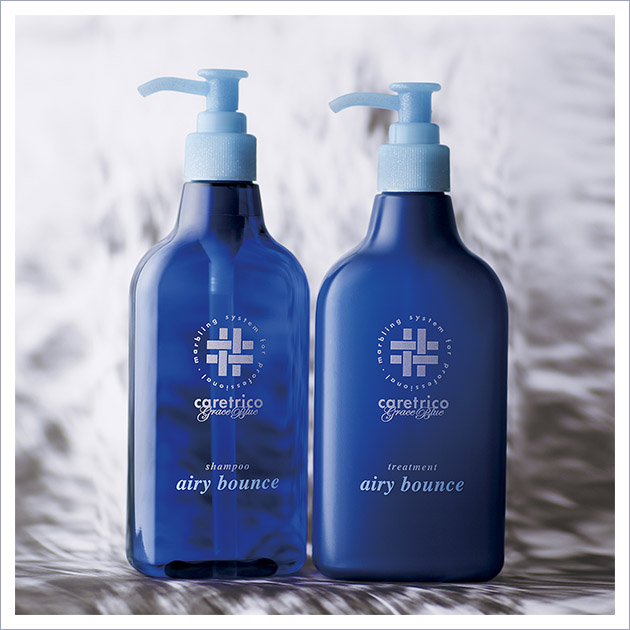 With hair that is normally thinning, all of the important parts of healthy hair are eliminated. Not only does Grace Blue bring back that plump, healthy, voluminous hair, by hydrophobizing the hair, the outside elements that damage stand no chance. In other words, once it is repaired, the hair has a chance to stay healthy!
We know that not everyone's hair is in perfect condition… That's why when looking to r
evamp and revitalize
the hair's health, we trust a home regimen of
Caretrico Grace Blue
. The key to reinstating a healthy head of locks lies within:
Caretrico Grace Blue
.