After 20+ years in the hair/salon industry
, VjPeace CEO,
Vijai Manilal
noticed a gap in the industry that he just had to fill… With the
ARIMINO
brand being from Japan, these gaps were evidently bridged in more ways than none.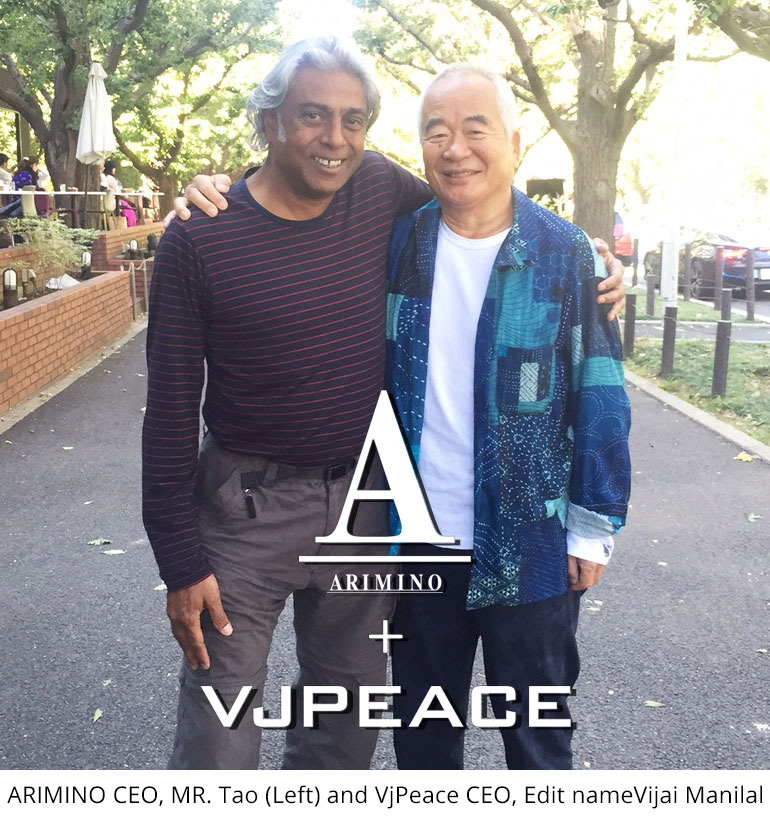 ARIMINO's commitment of excellence to their clients, employees and the environment is one not met by anyone else in the industry. With hair in mind, first and foremost, they've set
the standard for truly effective products that successful protect the hair instead of damaging it with harsh ingredients
. With the philosophy of nurturing anyone involved in the brand, they've successfully created a family of passionate hair care professionals!
Here are a few words from the CEO himself
What was your goal when starting VjPeace?
I wanted to
give stylists the freedom
to do whatever they wanted to their clients hair while still foster healthy locks. ARIMINO was exactly what my vision needed to accomplish this goal.
What do your clients love about the products that VjPeace offers?
The products offered by VjPeace are not available elsewhere, thus clients come back time and time again for them. And not only are the products exclusive, we also provide
in-depth knowledge
about the products via
our ongoing support and hands-on educational class
we offered.
What made you choose ARIMINO as the outstanding products for VjPeace?
When choosing a main product to represent the brand, we needed a product that we could believe in. ARIMINO understands the needs and wants of the hairstylist and client which benefits all parties. That being said, the ingredients implemented in the products have been a big factor, as they are natural oils and supplements like
cupuassu oil
and
acai berries
.
All of this said, it's pretty clear as to how VjPeace has bridged the gap between what's missing in the salon industry. We're proud to be
the sole distributor of ARIMINO Products in North America
and look forward to making a difference in the world of hair!
Interested in being a part of this exclusive offering? Shoot us an email to sales@vjpeace.com to receive more information.