At VjPeace, we're saving the earth one back-bar at a time... By filling your shampoos, conditioners and treatments with
ARIMINO's thin replaceable pouches
, there's no question as to whether you're using less harmful packaging. These packages specifically made for salon back-bar's use
half the amount of materia
l as most other 1 liter packages and are totally recyclable.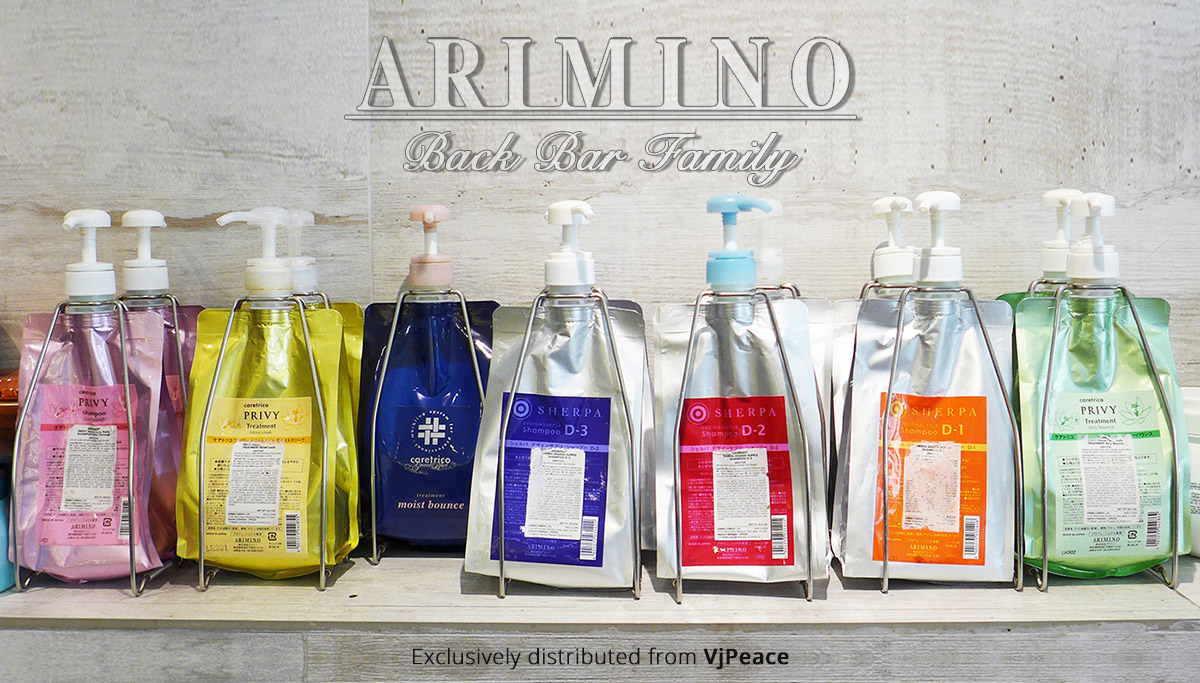 With your first purchase of
Caretrico Grace Blue
,
Sherpa
Shampoos and
Caretrico Privy
comes a lightweight, space-saving stand that can be used with any of the back bar packages. Enjoy great fragrances, natural ingredients and truly effective products for your clients
exclusively available through VjPeace
on the daily. Then simply replace with a new package after blessing your customers locks with the hair treatment that they need.