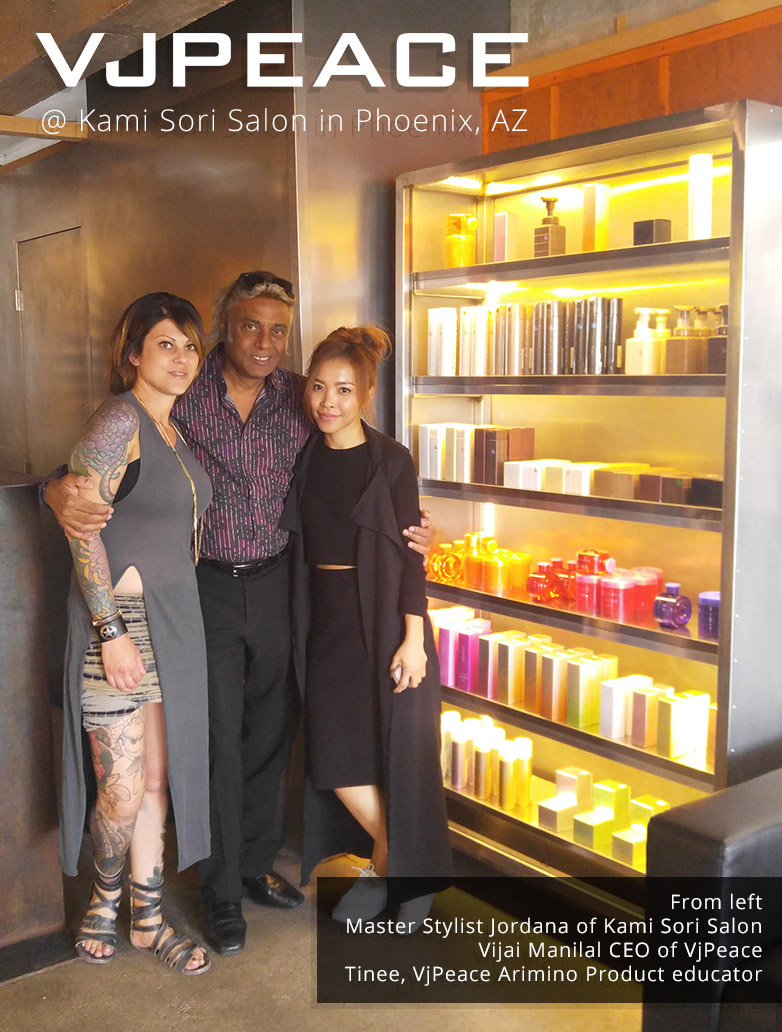 As our newest client
Kami Sori Salon
takes on
Central Phoenix
, it was only fitting for them to connect with the VjPeace group! They are the newest salon in their area and bring on a natural feeling, that is congruent with ARIMINO products, to the salon industry with
complimentary wheat grass shots
to all clients… Manager and Master Stylist
Jordana Boykin
brings a style and flair to the Phoenix area and Kami Sori that sets this salon apart from the rest!
The extensive line of ARIMINO products including the
PEACE
,
Spice Neo
, and
SHERPA
lines are exclusively available within their salon. That being said we wanted to make sure as a new client, Kami Sori had
an ample amount of product knowledge
, as these salon products are the best in the industry when used properly. Offering customized haircuts for men and women, to Brazilian Blowouts and everything in between, there's an ARIMINO product for every style!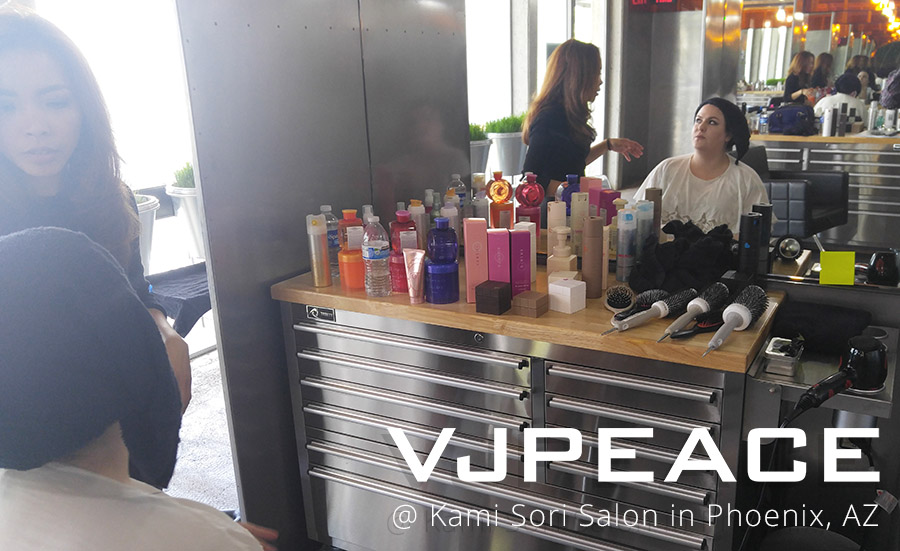 Accompanying the VjPeace group in this product knowledge class was
Tinee
, one of our ARIMINO educators. The ongoing commitment to our clients success starts with education of the products and how to put them to use. Implementing the usage of each PEACE, Spice Neo, and SHERPA products was only a start… Utilizing the Kami Sori Salon Professionals as models, Tinee was able to give our newest clients first-hand knowledge of products for layering and a list of product cocktails.
One of which is the remedy for their most requested style: the Brazilian Blowout.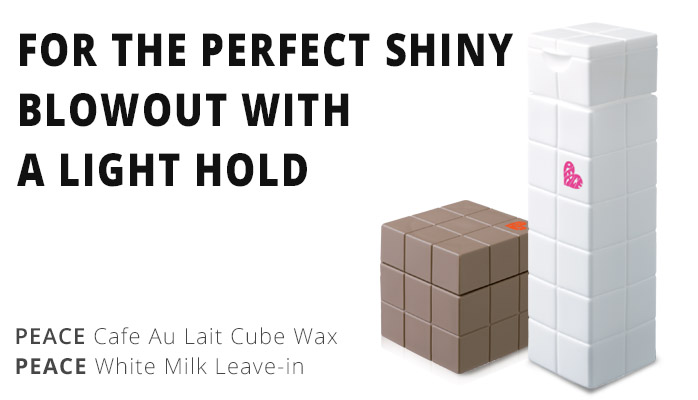 This promise of success applies to all of our clients. Be it product knowledge, retail success, styling techniques and everything in between to become a successful salon, VjPeace offers support in every way possible. To become a part of the VjPeace group, feel free to reach out to
sales@vjpeace.com
and we would love to assist you in your road to success.